The first and only Padel court in Alghero.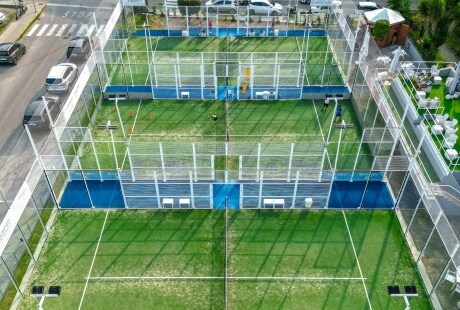 We have 3 synthetic grass padel courts and a small snack-bar.
The use of the courts is subject to reservation, rackets and tennis balls can be rented on site.
It is an extremely fun activity that can be practiced by everyone; adults, children, inexperienced players and professional players. It is possible to book the could for a simple match or request a private lesson with a coach. There are varies options, but one thing is certain: fun is guaranteed.